Oded Goldreich - Office at Weizmann
---
The building was renovated in 2008/9. The revovation included replacing the ugly linoleum floor cover in the offices, which I hid by a red wall-to-wall carpet, by pseudo-original tiles, which are not ugly but feel quite dull.
Feb. 2008 (before renovation)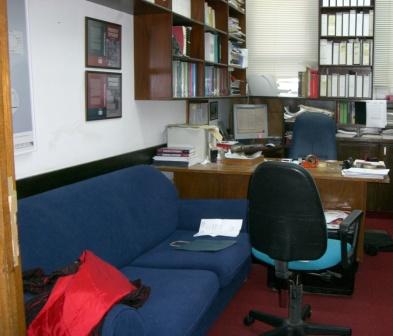 May 2009 (after renovation)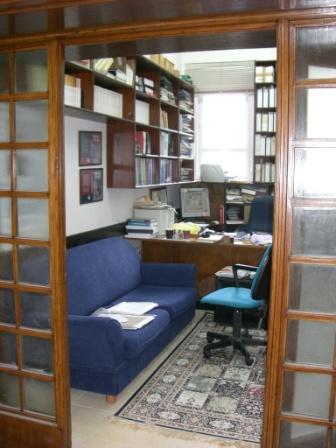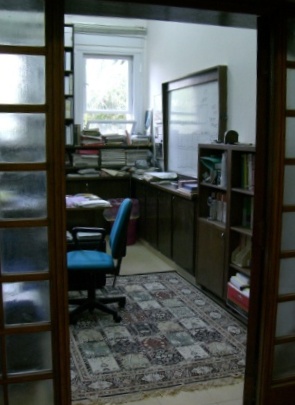 May 2017
I like my office, so I decided to add a few additional pictures of it, which do not focus on its floor.
August 2019
Cleaning my desk before a sabbatical.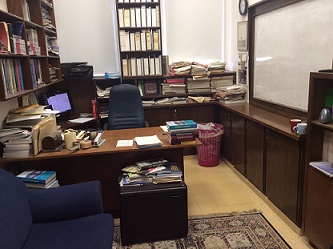 ---
Back to Oded Goldreich's homepage.