The final, stitched, centaur result.
Composing Heads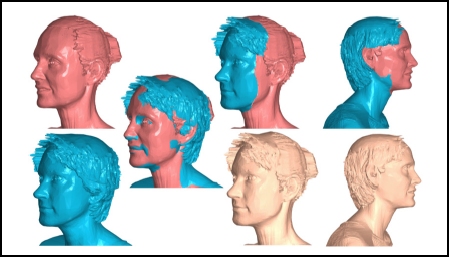 Reversing constraints.
From left to right: The two busts; The models overlayed; First example, taking the blue face and red head; Second example, reversing constraints, now choosing the red face and blue head. In both, top is the cut result (clipped models) bottom is the final result.
Both bust models, courtesy of Cyberware


Cerberus





Multi-step composition.

Cerberus, the mythical guardian of the gates of hell, is created here in four steps. The top row shows overlays of the models used to create the result in each step (shown in the bottom row). In step 1 we deform the dog's head, turning it to make room for the other heads. Additional heads were created by cloning and rotating the whole dog. In each step we constrained the new dog's head and the existing dog's torso and nose(s). The tail was added by composing the existing tail with a serpent model (in blue).


Model Restoration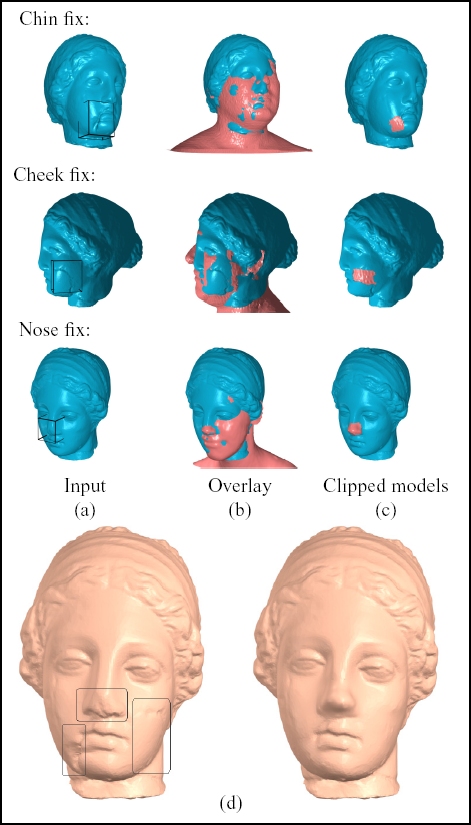 Model restoration.
Fixing the scars and broken nose on the Igea artifact model, in three steps. (a) Input model and the user drawn boxes around the flaws. (b) Overlay of the input model and the aligned database bust model chosen to fix each flaw. (c) Clipped models. (d) Input (left) and result (right).
The Igea artifact model, courtesy of Cyberware.
Model Hole Filling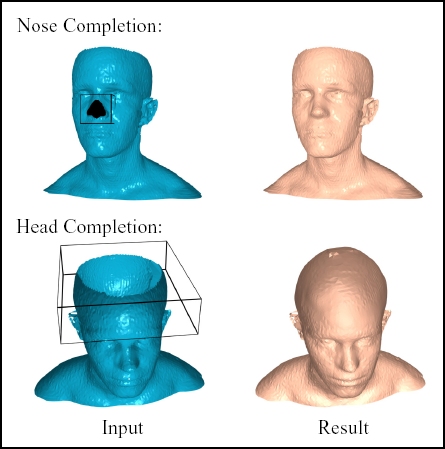 Hole filling.
Artificial holes opened in a bust model by removing both the nose and the top of the head. These were automatically repaired in two steps. In each row on the left is the input model (with the user drawn box around the hole) and on the right is the final result (the little lump on the man's head is
not
an artifact. It is the tip of the cap worn by the scanned subjects in the database).
Bust models used for model restoration and holefilling are free samples from the
CAESAR
database.
Chair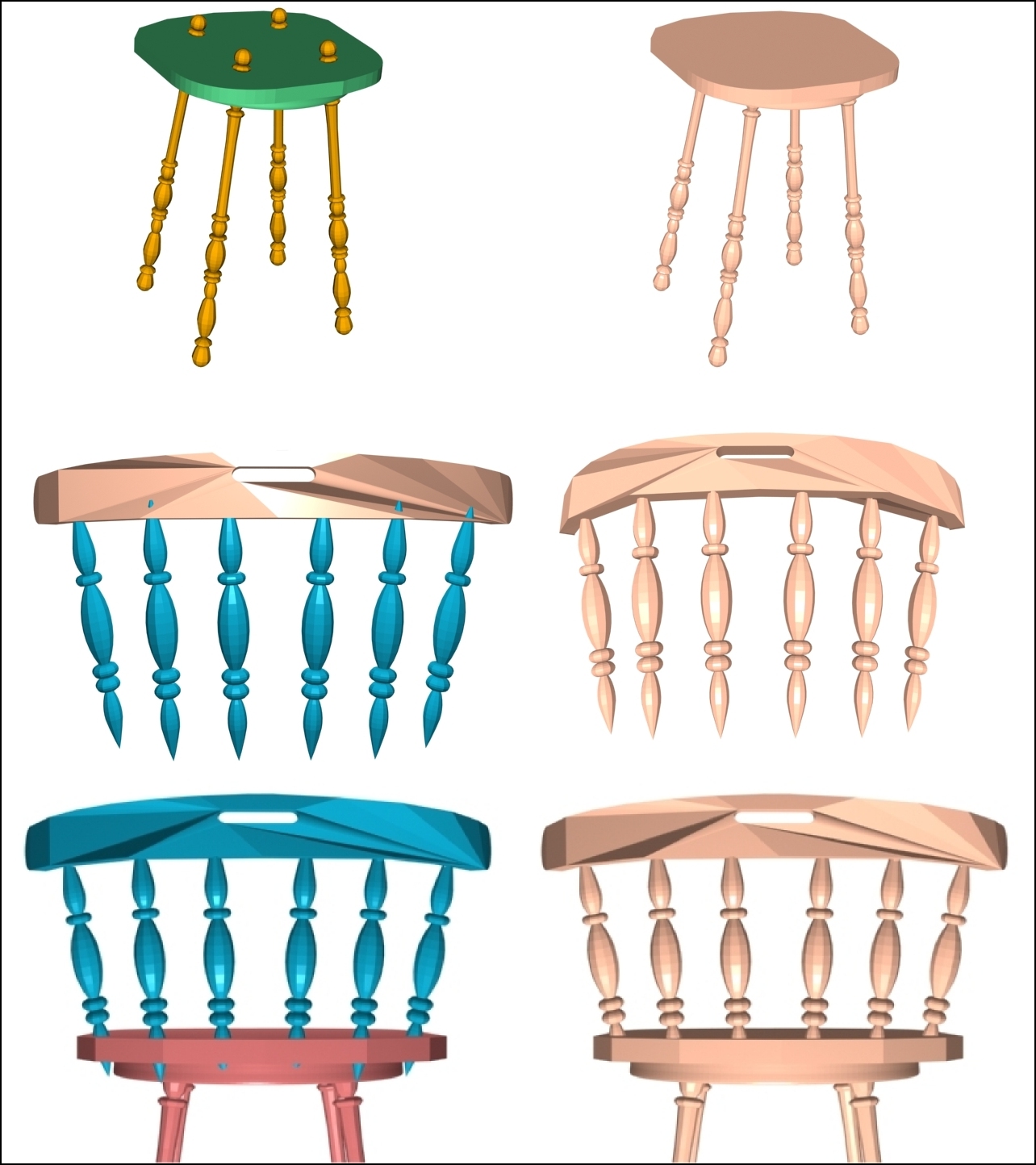 Composing a chair.
From top to bottom, the three composition steps in creating a chair. On the left are the models overlayed; on the right are the composition results. Note that in each step, multiple models (e.g., the four legs, the six back rests) were treated as one model and composed in a single step with an additional model (e.g., the seat).
The final chair result.