Aviezri Fraenkel's Home Page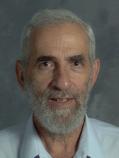 This page lists some of my preprints, recent reprints, and indicates how to access my Games Bibliography. Also my special favorite, the Responsa Project, is mentioned briefly.
Some Preprints
A.S. Fraenkel and U. Larsson, Take-away games on Beatty's Theorem and the notion of k-invariance, Preprint.

L. Goldberg and A.S. Fraenkel, Extensions of Wythoff's game, Preprint.

A.S. Fraenkel, Complementary balanced words over an arbitrary finite alphabet.